2016-2017 Boundary Exemption Process
Background Information
In accordance with Administrative Procedure 305, Attendance Areas and Boundary Exemptions, Elk Island Public Schools (EIPS) has established a boundary exemption request process to ensure transparency and equitability.
Please note, students already attending non-designated schools on boundary exemptions are guaranteed the opportunity to complete the grades offered at those schools. Once their grades have been completed, they are directed back to their designated schools for the next grade level. If they or their parents wish to pursue attending a non-designated junior or senior high school, they must do so by following the boundary exemption request process and submitting a boundary exemption request form to their preferred non-designated school.
2016-2017 Boundary Exemption Requests
Students who want to register at a non-designated school for the 2016-2017 school year must fill out and submit a Boundary Exemption Request form to their desired school between February 1 and April 14, 2016.
Grade 7 Registration Information Evening
Our Registration Information evening for our incoming grade 7s is taking place on Monday, May 9th.  The evening will begin at 7 pm in the school gymnasium and run until approximately 8 pm.
PowerSchool Mobile App
The PowerSchool Parent and Student portals are now accessible at all EIPS schools using your mobile devices and connecting to the school guest wireless networks. Included in this email is information on the Student portal as well as how to access your Powerschool information using your iPad or iPhone and the downloadable application. The Apple IOS and Android applications on first login can take up to 5 minutes to login.  This is due to a large amount of data being downloaded to the mobile device and not because of a slow wireless or Internet connection.
You can connect to the Parent or Student portal by going to https://powerschool.eips.ca/public and logging in with your assigned user ID and password.
Working with PowerSchool Mobile App on School Guest Wireless Network
Connect to Respect
Elk Island Public Schools (EIPS) would like to thank all of our parents, students, and families for the role you play in ensuring our schools are safe and respectful working and learning environments. EIPS is proud to have a policy in place, Board Policy 19, Respectful Working and Learning Environments, that prohibits harassment and discrimination of any kind in our division. We all play a part in creating a safe, caring, and violence-free environment that fosters and maintains respectful and responsible behaviours.
One such example of this work in action is the recent Pink Shirt Day that took place in late February. We know a number of our schools were involved in Pink Shirt Day activities, and we thank you for being involved and taking a stand against bullying.
If you would like more information about the policies in place within EIPS, please review Policy 19, Respectful Working and Learning Environments on our division website at http://www.eips.ca/policies/535.
Power School Parent Portal
For parents new to our school, a letter outlining how to set up your Parent Portal Single Sign in can be requested from the office.  PowerSchool allows you access to academic and attendance information for all students in one family in junior high and high school. For more information click on the PowerSchool Parent Portal Information document.
To Log on to PowerSchool click on the following link POWERSCHOOL.  If you have forgotten your PowerSchool Login or Password, the link on the Portal now is available to have the information emailed to you. On the Portal, just click on "Having trouble signing in?"  To assist you in logging into the Parent Portal you may visit http://www.eips.ca/content.php?page=309 for an instructional video. 
 
Once signed into the parent portal, everything you see in BLUE is a link to another page.  For example, if you see a dash beside a course name when you click on it, it will send you to another page with all the assignments and marks.
Video Monitoring on School Buses
In accordance with the Freedom of Information and Protection of Privacy Act (FOIP Act), Section 33 and in conjunction with the enforcement of Student Transportation bus rules, video monitoring equipment is in place on all Elk Island Public Schools' (EIPS) buses. Video/audio recordings of individuals on buses are for the safety and security of all passengers, drivers, and property, and may be used as evidence in a disciplinary matter.
If you have any questions about the collection, use, and disclosure of personal information, please contact EIPS' FOIP Coordinator, 683 Wye Road, Sherwood Park, AB T8B 1N2 780-417-8204.
Instagram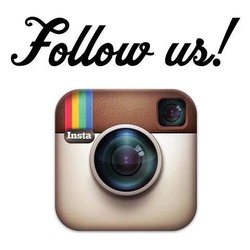 Sherwood Heights Athletics and Leadership are both now on Instagram! 
@SWHathletics
@SWHLeadership
Follow Us on Twitter
Click here to follow us on Twitter.
School Motto
At Sherwood Heights we encourage our students to "Reach for the Heights" and to cheer on their athletes, musicians, and fellow classmates by showing their "Cougar Pride"!
School Vision
The vision of Sherwood Heights Junior High School is to have all students, families and staff be of good character, focus on academics, be respectful of each other and engage in all aspects of school life.
Reach for the Heights:
At Sherwood Heights, we have Cougar P.R.I.D.E.
Perseverance
Respect
Integrity
Determination
Enthusiasm
Division News